Damon McDonald - Keynote Speaker
"My Mission Is To Inspire Kids To Believe In Who They See In The Mirror".
Author, Keynote Speaker, Inspired to Inspire
Damon McDonald isn't your ordinary, average guy. As a young child, you would find Damon watching his heroes in their adventure travel shows on TV and he wanted to become one! In his twenties, he lived on his motorbike for six years listening to other people's stories while creating his own and his passion for creating and telling stories was born... It was on one journey to Cambodia that the course of Damon's life changed forever.
Damon's Hilarious Heart Attack Story
Damon experienced the 'gift' of having a heart attack whilst struggling with suicidal depression.
The gift was being able to see how people surround you with love and support when you're having a heart attack but the opposite is true when you're going through suicidal depression.
Damon visited Cambodia to find himself through travel, after leaving a marriage that had become toxic. The previous six months, he had hit rock bottom with the complete loss of identity which triggered two suicide attempts.
After a day of abseiling into bat-infested caves on the outskirts of Kampot, Cambodia, the heart attack arrived with surprising force whilst riding his motorbike towards the spectacular setting sun.
There ensued an eight-hour journey of calamitous chaos that just needed the Benny Hill theme song to underpin the absurdity of it all.
The pain, which was equivalent to the sword of Excalibre piercing his chest, didn't distort the logic that he had to get back on his motorbike to get to much needed medical attention. And that's when the eight-hour dramatic comedy adventure began...
His keynote presentations will take you on a wild ride of chaos and inspiration. The journey showed Damon that he didn't want to die, he just didn't know how to live.
Keynote Presentation
The full hilarious story - a 45-minute keynote where Damon tells the story of his hilarious heart attack and what brought him to where he is now.
Damon's mission
For kids to believe in who they see in the mirror through his book, 'Iam Awesome, Who are you?' and through inspired online learning by the Iam Awesome Movement.
He aims to raise over $1 million dollars for charities that benefit kids by year's end! And to inspire a billion kids by 2030!
Book Damon
If you'd like to book Damon for your next keynote speaking event or enquire about professional fees, please complete the form below. Our team will be in touch with you soon.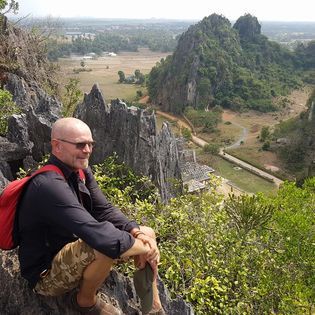 Our goal while Creating Awesome Kids is to donate $1 million to kids charities and we are grateful for your support.
Please contact us if you'd like to know more.